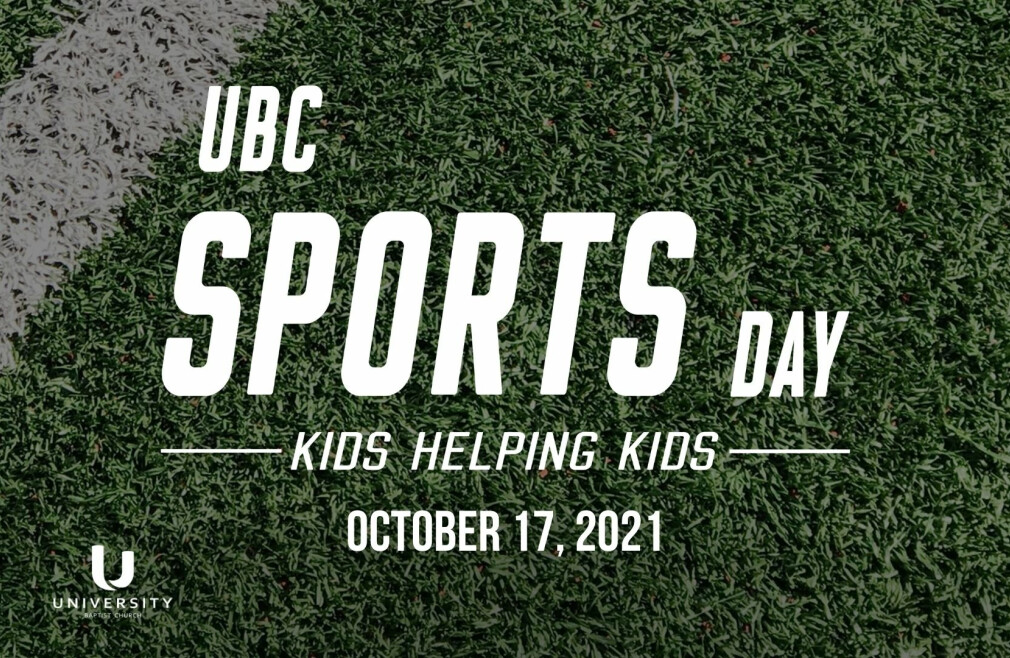 Sunday, October 17, 2021
,
12:00 PM - 3:00 PM
Sports Day at UBC will be one for the books! There will be something for everyone at our cookout at the Alice Carlson fields next door following morning worship. After lunch we will move to the main event: Sports!
Main Event
Come join us for church, food and sports! After worship, we'll have a cookout at the Alice Carlson fields next door, followed by an afternoon of games for the kids … and all of it will be for a good cause. **BRING A PICNIC BLANKET AND/OR LAWN CHAIR IF YOU PLAN TO STAY FOR LUNCH.
Here's what you need to do. Form a team of 3 for a fun afternoon of games playing soccer, basketball and football. We'll have 3rd/4th grade division, a 5th/6th grade division and a 7th/8th grade division. We'll have both a girls and boys teams for each division so please don't make the teams co-ed. Coaches will be on-site at the Sports Day giving brief lessons in Soccer, Basketball and Football to the teams of 3rd - 8th graders. After these lessons, the games commence in three separate rotations.
We will also have a kickball game ongoing for our 1st - 2nd graders. Registration for these students is not required.
If you are unable to form a team but still want to participate, just let us know by contacting .
Registration/Donation
Each team member must make a donation to participate (any amount is welcome). We will partner with Buckner International and all donations will help address the foster care crisis in Texas by providing a safe place to stay for foster children. For every $45 raised one child is able to stay in a safe place for one night. We are challenging the church to see how many safe nights we can help provide to foster children. Please bring your donations the day of the event.
Schedule
10:30 – 12:00 – Join us for Sunday Worship
12:00 – 12:30 – Lunch on the East Lawn
12:30 – 3:00 – All the Fun & Games (And Ice Cream!)
Registration Deadline is October 11th.