You Are Not Alone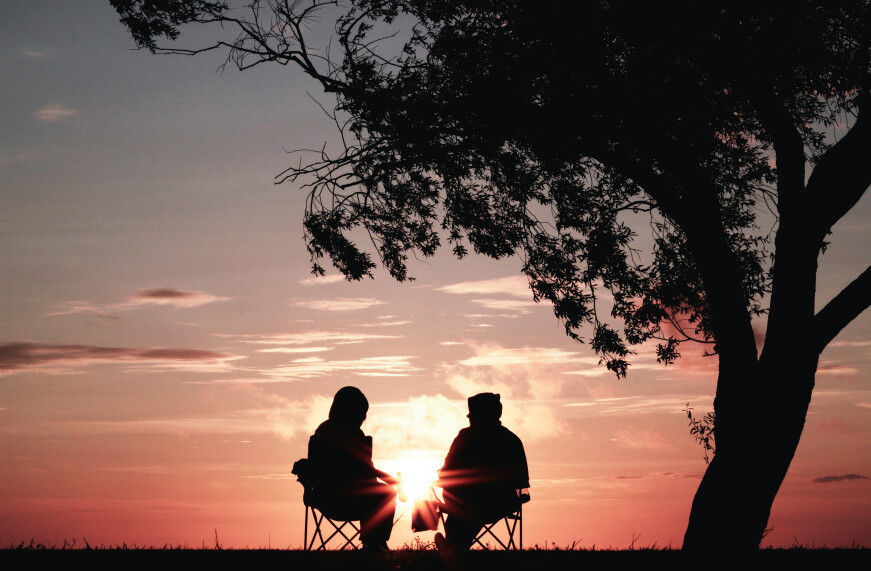 Want to know one of the things that makes me smile? Faces! I love faces! Recently I asked our Discipleship group leaders for pictures of their groups. And I got to see the most amazing, happy, joyful faces. They may have had a smile on their face because they knew their picture was being taken. Yet I guarantee there was joy within their heart because they were with "their people." Over the last 12 months, their group members have been the ones to hear their frustrations, to celebrate their joys and to lift the prayers of their heart. I know that "my people" in my D-Group breathed life into my heart and soul at its weariest moments. They have been a constant reminder that "I am not alone."
The Center for Disease Control identifies loneliness as an epidemic in the United States. The need for connection is hardwired within all of humanity. We need each other. We need to know, "I am not alone." In the last year, there has been a
900% increase in calls to mental health hotlines,

26% increase in divorce filings,

25% of young adults identified times of considering suicide, and

10% of all Americans admit to considering suicide.
What's the solution? The heavenly Father & His people.
The Lord appeared from far away. I have loved you with an everlasting love; therefore, I have continued to extend faithful love to you. Jeremiah 31:3

Greater love has no man than this, that he would lay down his life for his friend. John 15:13

Love the Lord your God with all your heart and with all your soul, and with all your mind, and with all your strength. The second is this: Love your neighbor as yourself. - No other commandment is greater than these. Mark 12: 30-31
People face loneliness. Yet you and I do not have to face it alone. God promises to be with us. We can hold tightly to him. And we can remember the challenge to hold tightly to one another. We embrace the admonition to Love God and Love Others.
We are reminded of God's Love through His names.
Immanuel – God with us

Jehovah – Jireh "The God who provides." Just as He provided yesterday, He will provide today and tomorrow. He grants deliverance from sin, the oil of joy for the ashes of sorrow, and eternal citizenship in His kingdom for all those adopted into his household. Genesis 22:9-14

Jehovah – Shalom – "The God of peace." We are meant to know the fullness of God's perfect peace, His "Shalom." God's peace surpasses understanding and sustains us through difficult times. It's the product of fully being what we were created to be. Judges 6:16-24
We are reminded of the love of others through His word and through their actions. Since we are all one body in Christ, we belong to each other, and each of us needs all the others. (Romans 12:5) You need me, and I need you.
May is Mental Health Awareness month. There are times when our feelings get so big that help is needed to get back on track. Reach out so we can come alongside you. This church family would covet the opportunity to walk alongside you. If you are in a place where professional help is needed, reach out to our ministers. Our church partners with Tarrant Baptist Association to help provide counseling. You are not alone.
And if you are in a good spot, know that you are needed. God will speak to your spirit and guide you in who to call, text, email or other. Ask Him to direct your path to someone who needs to hear of His love and be reminded of their worth. As you walk this path, you are not alone. - Caroline Poe