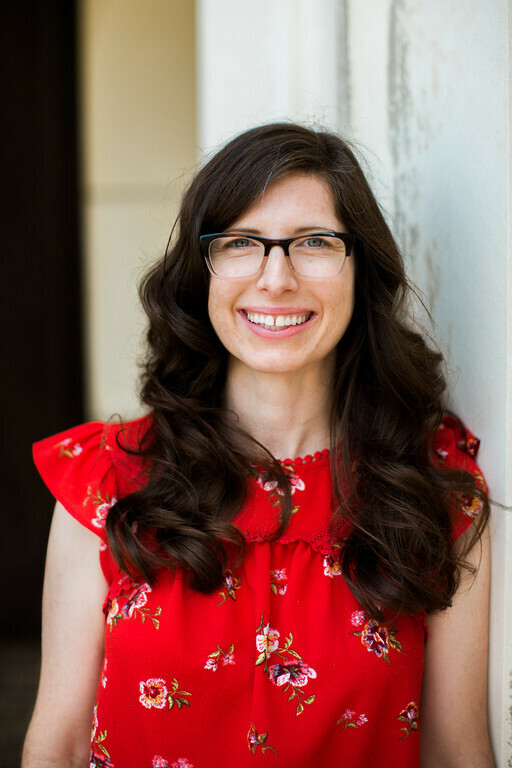 April Lintz
Director of Preschool & Children
Office: 817-926-3318
April earned her undergraduate degree from Texas Christian University where she studied art education. After college she worked as an art teacher in the Fort Worth Independent School District for 7 years. She resigned her position to raise her son who is now in grade school at St. Paul Lutheran School and to continue her education.
In December of 2019 April earned a dual master's degree in Educational Leadership and Business Administration from Dallas Baptist University.
As the Director of Preschool and Children, it is April's desire to be an advocate for children and to improve the lives of students and their families.
What is your favorite way to spend a day off?
I like to spend time outdoors with my husband Kevin and our son Peter or to play games as a family.
What is your favorite Bible verse?
"Trust in the Lord with all your heart and do not lean on your own understanding. In all your ways acknowledge Him, and He will make your paths straight."
Proverbs 3:5-6 (NASB)
What is a book you have recently read and would recommend to others?
"Mere Christianity" by C. S. Lewis
What was your first car?
My first car was a 1972 Super Beetle.
What are your favorite hobbies?
I enjoy long-distance running, reading, exploring nature, and building things.
What was your favorite band when you were a teenager?
I'm not sure that I had a favorite band as a teenager but I loved watching VH1 and MTV with my brothers when we were in elementary school. We would often pretend we were the band we were listening to and would rock out on our rubber band guitars and jump off furniture. It was awesome!