On Sunday mornings from 9:30 a.m. to 10:30 a.m. we invite you to jump in with us and be enriched at UBC! These groups meet for 8 weeks to grow and learn, serve and fellowship. It's the perfect next step to go deeper at UBC!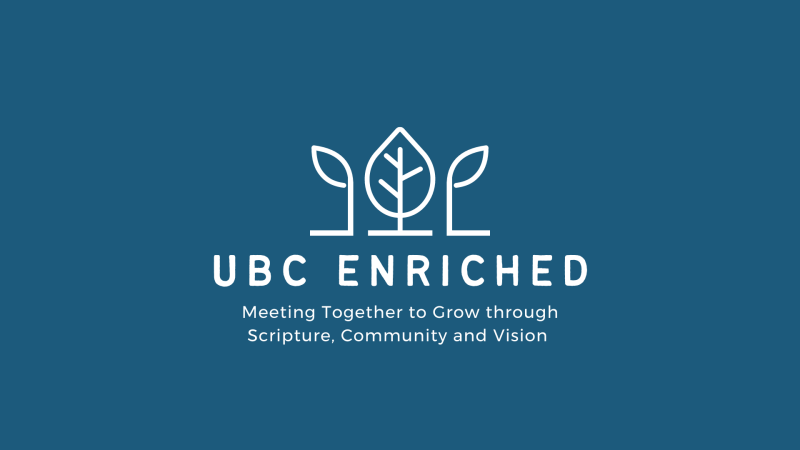 Discipleship | "

First-Hand Experience With vs. Second-Hand Knowledge

Of

the Lord

"
Do you experience living with God each day, or is your knowledge of him leaving you empty? Come explore the life of the Apostle Paul and other present day disciples whose first-hand encounter with Christ radically transformed their lives. | ROOM 101
Led by Becky Biser, Jan 8th - Feb 12th
Healing | "

The Healing Touch of God

"
Every human emotion is expressed in the Psalms. Augustine said "they are the epitome of the whole scripture." Martin Luther said, "they are a little book for all saints." Another said, "they are the anatomy of all parts of the soul." We will look at some of these emotions and how they are addressed by God's healing touch. Looking as well at New Testament writers use of the Psalms to point to God and His care for His people. | ROOM 102
Led by Chuck Barnes, Jan 8th - Feb 12th
Justice | "

Women in the Gospel Through Middle Eastern Eyes

"
Both men and women are welcome to join us for this study as we examine the Bible through the lens of Middle Eastern eyes and learn what it means to "feast" on the Word of God. We will follow specifically in the footsteps of first century women with whom Jesus interacted during His ministry. We will discuss how Jesus came to turn things "right side up" by bringing justice and righteousness into a broken world and how He lifted the marginalized out of their shame and pain, restoring their honor and meeting them where they were - just as He does for us today! | ROOM 100
Led by Rachael Thomas & Allison Kirchner , Jan 8th - Feb 12th