Giving at UBC
As a church, we have a duty to be good stewards of people's gifts, and we strive consistently to make Godly, responsible and wise use of the funds entrusted to us. Our monetary gifts further our ability to share with our community and world the message of God's perfect gift of Christ and His transforming love.
UBC's financial records undergo an annual audit by an independent, external audit firm and received a clean report again this year. For more details about our audit process and results, contact .
Ways to Give
There are many easy ways for you to give, including one-time gifts, online recurring giving and during our Sunday worship service. Setting up automatic bill pay through your bank account is also simple and easy, and incurs no fee for the giver or the church! Our Financial Accounts office can also help you set up an automatic bank draft. Contact for assistance.
WHERE TO mail DONATIONS
University Baptist Church
P.O. Box 101074
Fort Worth, TX 76185
Securely Give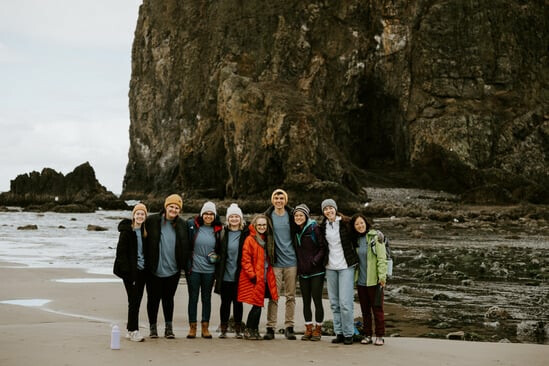 Last week our BSM staff messaged us that they've already seen 6 new salvations as a result of their gospel conversations since school started this semester. At UBC, our budget directly supports Baptist Student Ministry's work throughout Fort Worth, both through providing office space for their staff and monetary support each month. When you give to the UBC budget, you're also supporting the BSM… and celebrating these new lives in Christ.
Your information is held securely by an encrypted connection. This information will remain private and will never be given away to third parties, other than to process your scheduled contributions.
Giving as a Form of Worship
At UBC we believe how we spend our money is a reflection of what is most important to us. For that reason, we try to place an appropriate emphasis on tithing and proportionate giving. 1 Cor. 16:2 admonishes us to give "as God has prospered" us. We are encouraged to give a discernible percentage of our income for the work of the church. This reflects our joyful thanksgiving for the blessings and generosity of God in our lives. The biblical norm is 10%. Whether we give 10%, 5% or 2%, the important thing in a theology of proportionate giving is to commit to tithing starting at a level that is appropriate to our circumstances. We believe it's not only a matter of obedience to Scripture but even a powerful form of worship. We also believe our giving is a discipleship gauge, reflecting where God stacks up in our priorities, and that financial discipleship is as important as relational discipleship.