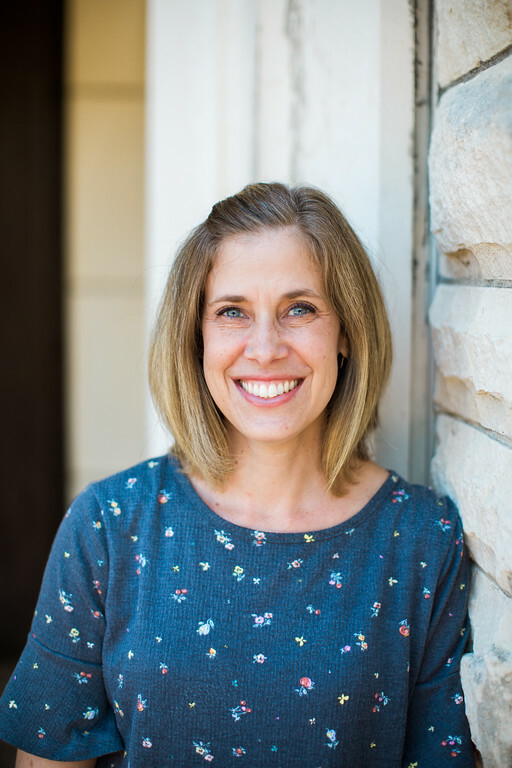 Tricia Ryan
Children's Director
Office: 817-926-3318
Tricia grew up in El Paso, Texas. She earned her Bachelor of Science in Health Sciences at the University of Texas at El Paso. Though she loved the sciences, she knew God was calling her to ministry. So, after teaching high school Biology and Anatomy and Physiology for two years, she and her husband, Clay, moved to Fort Worth so she could attend Southwestern Theological Seminary. There she earned her Master's degree in Christian Education with a specialization in Children's Ministry. She has taught preschoolers at University Baptist Church's Early Learning Center for several years, with a few breaks in between to raise her two daughters. She also has served in various roles as Sunday school teacher and missions education teacher.
As the Children's Ministry Director, it is Tricia's desire to share Jesus' love to families and to equip them to bring the love of Jesus to their communities.

What is your favorite way to spend the day off?
I like to spend my days off reading good books and drinking coffee.

What is your favorite Bible verse?
My favorite Bible verses tend to change as seasons in my life change. So for now, Ephesians 3:17-19 is the verse that rolls around in my head. I pray it over my kids, students, family and friends on a very regular basis.

If you could have a superpower, what would it be?
If I could have a superpower it would be strength and elasticity, kind of like Elastigirl on The Incredibles.

What do you like to do in your spare time?
I like to spend time with my husband and girls. We like to go to the movies, and play games together.