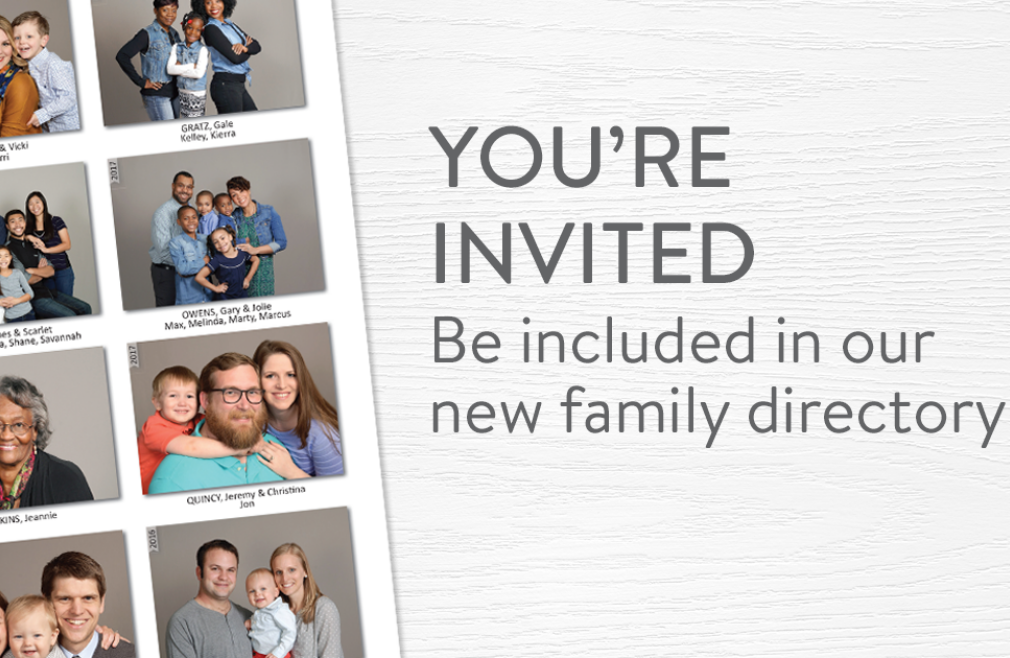 Wednesday, May 29, 2019 - Saturday, June 01, 2019
It's time to sign up for your family photography session to participate in our 2019 UBC Family Yearbook/Directory -- in honor of our 90th Anniversary!
Sign-ups will take place in person on Sunday mornings in the Welcome Center. We will also have online registration open during the week, beginning at noon on Monday mornings, at the link below:
https://booknow-lifetouch.appointment-plus.com/yp96t4zk/
Look for more information in the Welcome Center or feel free to call our office with any questions.
DATES FOR PHOTOGRAPHY: (by appointment only)
Wednesday, May 29 - Friday, May 31 from 2 - 9 p.m.
Saturday, June 1 from 10 a.m. to 5 p.m.