A Life of Purpose & Community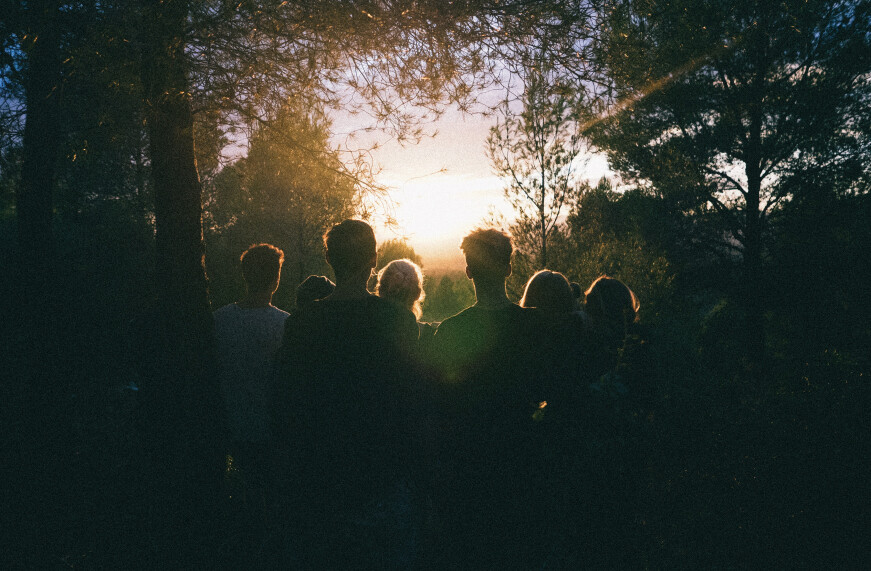 "I will give you a new heart and put a new spirit in you; I will remove from you your heart of stone and give you a heart of flesh." Ezekiel 36:26
New starts. New possibilities. New dreams. Amazing opportunities lay ahead... not just because it's a new year. New opportunities are ahead because of all that the Holy Spirit has done and is doing in and through the lives of those who believe in Christ. As believers focus on Christ and His way of life, scripture indicates that a heart transplant takes place, one that transforms us from the inside out.
Our hearts begin to reflect His as we listen and trust the whispering of the Holy Spirit. We begin to love others differently, recognizing the opportunity to point all of humanity to the hope of Christ. Moreover, we recognize that the best part of our lives is spent walking along with Christ.
Purpose and community are the promises that come with the mighty heart of flesh God gives. Believers can live every minute knowing the mighty purpose of their lives. This perspective transforms every minute into a vital moment in the kingdom of God. We have the most amazing news to share with every person we meet. God empowers us to live our purpose of sharing Christ with those around us.
Community plays such a vital role in how we live out the purpose of God. Often, I tend to focus on the purpose God gives, and I fail to prioritize the community of Christ. The believers around me teach me to be honest, to forgive and to be forgiven. The people around me speak God's truth into my life, pointing me to His promises when I need them most.
Transformative Christian community is a gift. A gift that takes work on my part as well as yours. Christians seek out community to invest in. And Christians look for people who need community and they invite them into friendship. John 15 reminds us that true friendship is demonstrated by love that sacrifices for others.
Each day we are given an open invitation to live fully in Christ. It is a life focused on an intimate, continual walk with Jesus. He gives us purpose and underscores the importance of investing in others. And I love that I can live this life with you as a part of my community of faith!
In Christ, Caroline