"Come Thou Fount" a Deeper Understanding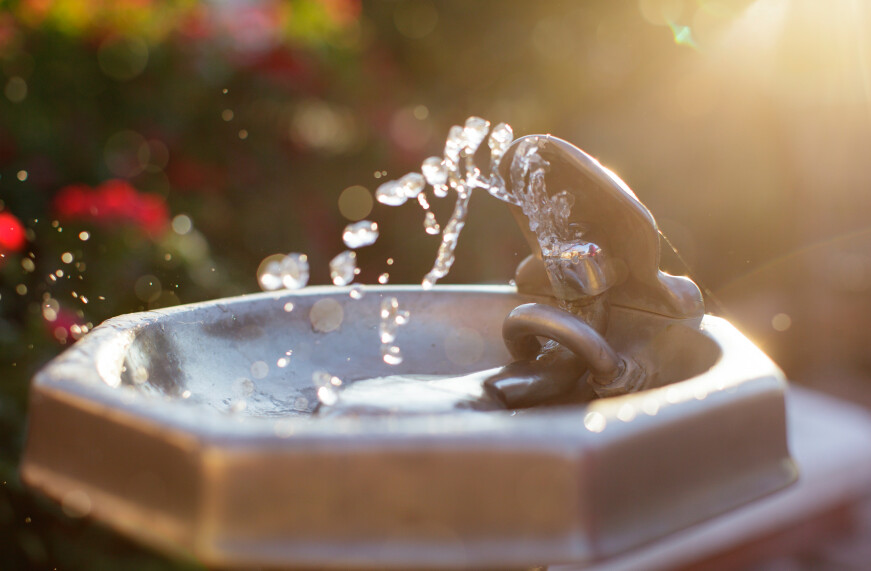 Have you ever sung something and then realized that you don't know what you are saying? That happened to me in the hymn, "Come Thou Fount." There are a few words in this hymn that we don't use in today's language. I probably sang it 100 times before asking myself, "What does ebenezer or fetter mean?" Well for those of you who don't know, here is the explanation:
"Ebenezer" means "Stone of help"
Found in 1 Samuel 7:12. The Lord had responded to Israel's repentance and also Samuel's prayers and burnt offering by giving them victory over the invading Philistines. After they won the battle, Samuel set up a stone to serve as a reminder to Israel that The Lord is their help. So when you sing "Here I raise my Ebenezer", you are saying that you are setting a point of remembrance in your heart that God is your only help. "Hither by thy help I'm come" means, "By your help I've come this far." To me, knowing this brings a new level of depth to that phrase.
A "Fetter" is a Chain
It is used to restrain a prisoner and placed around the ankles. What imagery. Let your grace, like a chain around my ankles, bind my heart to yours. So fitting for the "Prone to wander, Lord, I feel it" phrase.
There has been some debate on whether the hymn writer, Robert Robinson, actually left his faith near the end of his life. You can read more about that here: Did Robert Robinson Wander as He Feared?
In my opinion, whether he did or he didn't does not take away from the honesty and truth of this hymn. Often times, I share his same sentiment toward feeling prone to wander. I feel like the man in Mark 9 who tells Jesus, "I believe; help my unbelief!" If you feel the same way, let Matthew Henry's Commentary on Mark 9 be an encouragement to you:
VII. The profession of faith which the poor man made hereupon (Mark 9:24); He cried out, "Lord, I believe; I am fully persuaded both of thy power and of thy pity; my cure shall not be prevented by the want of faith; Lord, I believe." He adds a prayer for grace to enable him more firmly to rely upon the assurances he had of the ability and willingness of Christ to save; Help thou my unbelief. Note, 1. Even those who through grace can say, Lord, I believe, have reason to complain of their unbelief; that they cannot so readily apply to themselves, and their own case, the word of Christ as they should, no so cheerfully depend upon it. 2. Those that complain of unbelief, must look up to Christ for grace to help them against it, and his grace shall be sufficient for them. "Help mine unbelief, help me to a pardon for it, help me with power against it; help out what is wanting in my faith with thy grace, the strength of which is perfected in our weakness."
Let your grace bind our wandering hearts to yours, O God. -Matt Bowen, Minister of Worship