Friends to Carry the Load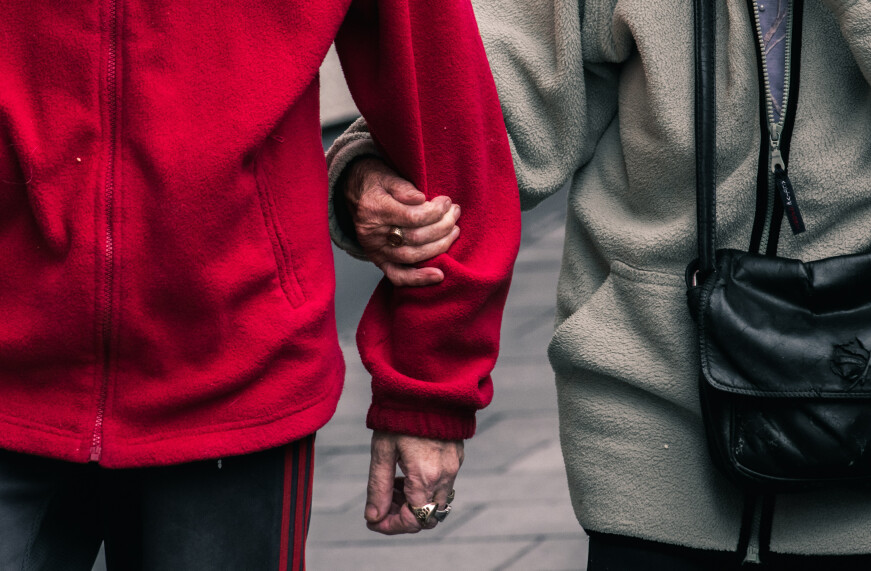 Some of my greatest blessings in this life are the people with whom I share this journey.
My list of people for whom I am thankful is a mile long. Each week, my reasons to thank God for these friends gets added to or God sends another friend my way. Each friend is a reminder that I cannot manage my life alone. The hurts, habits and hang-ups that I have in my life are more than I can handle. I need God in control of every step I take. I need fellow believers around me to support, encourage and point me to Christ.
Scripture points to the blessing of friends so often. In Genesis, when God is creating, everything is good... until he sees that Adam is alone. Then for the first time, we read that God says something about creation is not good. "It is not good for man to be alone." (Genesis 2:18)
The bible continues with stories of besties going through difficult situations together – David and Jonathan, Jesus and the disciples, Paul and Silas, Barnabas and John Mark and so many more. But with each of these friendship pairings, we can also read of friendships that brought hurt and betrayal. Often the reason we shy away from developing strong friendships is because we fear being hurt. Yet, deep friendship is always worth the risk.
Verses that remind us of the importance of connecting with others include:
Two are better than one, because they have a good reward for their toil. For if they fall, one will lift up his fellow. But woe to him who is alone when he falls and has not another to lift him up. Ecclesiastes 4:9-10

Bear one another's burdens and so fulfill the law of God

.

Galatians 6:2
Blessed be the God and Father of our Lord Jesus Christ, the Father of mercies and God of all comfort, who comforts us in all our afflictions, so that we may be able to comfort those who are in any affliction, with the comfort with which we ourselves are comforted by God. 2 Corinthians 1: 3-4
From these verses, I am challenged to be diligent about staying in community. Refuse to isolate from others. Allow others to help carry the brokenness of what weighs me down. Tell my hurts and fears to a fellow believer who will lift me in prayers. Accept God's comfort in my brokenness and comfort others with that same care.
In all things, "... do not lose heart. Even though our outward nature is wasting away, our inner nature is being renewed day by day. For this slight momentary affliction is preparing us for an eternal weight of glory beyond all measure, because we look not at what can be seen but at what cannot be seen; for what can be seen is temporary, but what cannot be seen is eternal." 2 Corinthians 4:16-18
I love this passage because it reminds me of the importance of "we." We walk this road together. We experience the pain of a broken world that hurts us and those around us. Yet our heavenly Father loves all of humanity so very much that it is His desire to draw us to Himself and renew us. This love is so overwhelming and exciting that we are compelled to share it with those around us who may have lost hope, who are discouraged, who are disheartened by what life brings their way. Then as we focus together on our powerful and loving heavenly Father, he prepares us for an eternity where we will be supremely happy with Him.
Friends, I am so thankful to walk this journey of life with you! - Caroline Poe, Minister of Discipleship & Pastoral Care