God's Love is Personal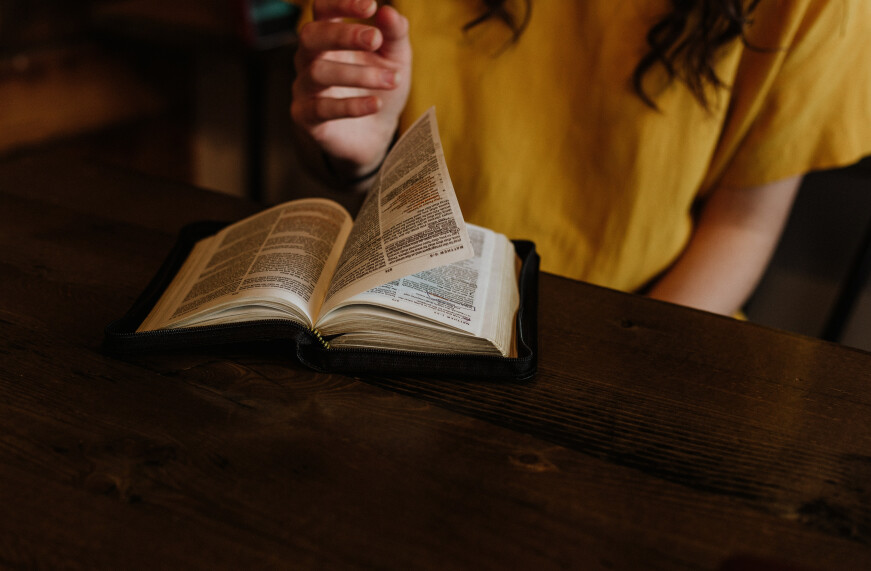 "Long before he laid down the earth's foundations, he had us in mind, had settled on us as the focus of his love, to be made whole and holy by his love. Long, long ago he decided to adopt us into his family through Jesus Christ. (What pleasure he took in planning this!) He wanted us to enter into the celebration of his lavish gift-giving by the hand of this beloved Son." Ephesians 1:3-6
Most Wednesdays, I get together with a friend to talk about life and to look at scripture. We are a funny pair—different in many ways. I am so often amazed with the honesty, insight and depth that my friend brings to the time together. The draw of the Holy Spirit upon this individual's life is fun to watch.
What isn't fun, is watching the struggle of faith vs. doubt that is taking place in their life. Salvation seems so simple to me, so easy to believe and put my hope in. Yet for my friend, it is a struggle. Concepts like love, forgiveness and family bring hurt, confusion and hunger.
We look at scripture and see what God says about people. We talk about God-given purpose. We talk about hope.
This week, God had us look through Ephesians 1. And we ended up completely focusing on these three verses for our whole time together. After we talked through the truths in the verses, we went back and inserted our names each time the verse referenced "us." My invitation to you is to do the same. As you read through the verses, add your name each time you see a blank.
Long before he laid down the earth's foundations, he had ________ in mind, had settled on ________ as the focus of his love, to be made whole and holy by his love. Long, long ago he decided to adopt ________ into his family through Jesus Christ. (What pleasure he took in planning this!) He wanted ________ to enter into the celebration of his lavish gift-giving by the hand of this beloved Son. Ephesians 1:3-6
What a gift for our heavenly Father to bestow on humanity! Just as I have a friend who is hungry to believe in God's love, you do too. I encourage you to ask them to coffee, to lunch or out for a walk. Take the time to invest in the Kingdom of God. His Kingdom is made of people—and you and I get to have the best seats to watch the Holy Spirit work when we invest our time in sharing His love with all the people we meet. - Caroline Poe, Minister of Discipleship and Pastoral Care