I Gave My Addiction to God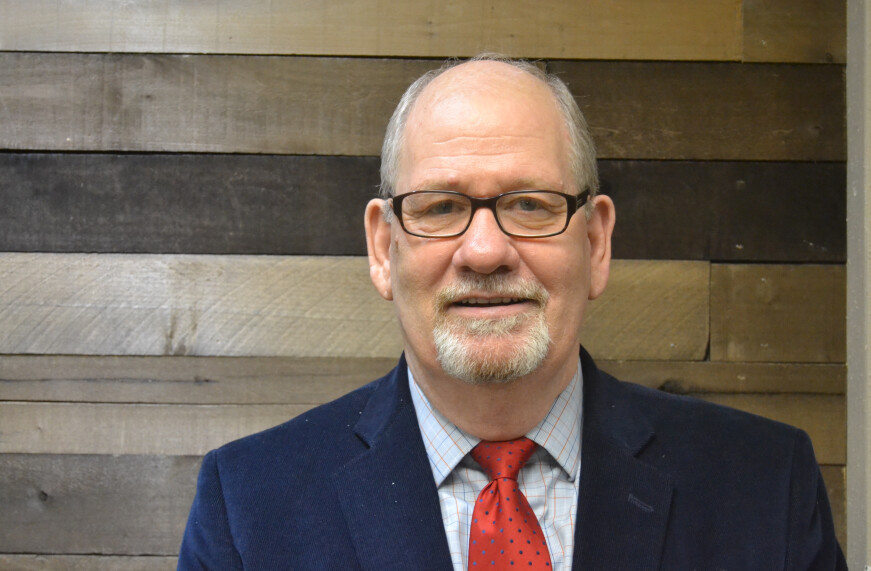 "Addiction changes your life in every way. You may think the nightmare is over, but the scars are always there… But today I find purpose in being some box of wisdom for my children and grandchildren. I know God loves me as much as he loves the cleanest follower, and I can rest in that."– Jerry Dunavin
"I come from a family of 10 children. My dad worked as a cabinet maker five to six days a week, and worked security on Saturday nights. My mom stayed home and took care of all of us. We were so poor we couldn't pay attention. I became a Christian at an early age due to the influence and teaching of my mother. I don't remember my dad ever going to church with us, but my mother was always there. She taught me what it meant to live a Christian life.
"When I was 10 years old, we received a knock at the door. My father had died of a heart attack when he was driving into town. It hit me like a ton of bricks. I was a very shy child, but I just remember being very sad and heartbroken. Within a few weeks, we moved to Amarillo where my older brother and his family lived.
"Amarillo was a big adjustment for me. My mother went to work outside the home for the first time. She only had a high school diploma, so she worked a variety of minimum wage jobs. We learned how to fend for ourselves, and I was introduced to a lot of new things – including sports and alcohol.
"When it came to sports, I was like a fish in the water. I thought team sports were the greatest thing I had ever seen. I was also introduced to alcohol for the first time in the eighth grade. (continued on back…)
"I'd be with friends and get a little buzzed, and it seemed like I had a lot more courage and ability to speak. I didn't feel so poor and out of place. It made me feel like I belonged. Little did I know that it was the beginning of a big problem. I was playing with dynamite. By the 10th grade I was really drinking. I wanted to play football professionally, but I spent a lot of time thinking about when I would get my next drink. And by graduation in 1964, I was an alcoholic. I just didn't know it yet.
"I met my wife Lynn my senior year. We got married a year later and eventually moved to Fort Worth. She put up with my drinking for a while, but at some point I was afraid of losing her. So when I was 21 – finally a legal age to drink – I quit.
"Soon thereafter we became involved in church. Lynn was teaching Sunday School and I was a deacon. I never thought about drinking, and never thought I'd see that day again. But Satan never sleeps.
"From 1967 – 1980 I didn't have a single drink. But one day a couple from church invited us to go with them to Billy Bob's. When we got there my friend ordered a beer, and then I ordered one, too. I really didn't think anything of it. But within two weeks of that night, I was drinking every single day. My thought pattern was always focused on the next drink. It was consuming me. You sometimes hear the term 'slip' when it comes to alcohol abuse, but it was hard to call this a slip. It was an attack.
"Lynn finally had enough of it, and we separated. I felt like I was fighting a losing battle. I tried to quit on my own but couldn't. I had lost my family, and they were the dearest thing I had. After that I finally went for help. I went to rehab more than once, and eventually found one that got through to me and started me in Alcoholics Anonymous.
"It was the only thing that worked. I had to get to the point where I said, 'I can't do it – but God can.' Outside of accepting Christ in my life, giving my addiction to God in that 12-step program was the best decision I ever made. People are going to try to do it on their own and run their own life. But there comes a time where you can't do it and you have to say, 'I'm beat. I'm whooped. I'm dying. I'm lost.' And that's when you see that God can and will do it for you.
"I had my last drink on June 9, 1986. I've been sober going on 34 years. Addiction changes your life in every way. You may think the nightmare is over, but the scars are always there. I lost so much during that season. My wife and kids. Friends. Finances. I spent more money than I had, and I think about what good that money could have done for God and my family.
"But today I find purpose in being some box of wisdom for my children and grandchildren. I know God loves me as much as he loves the cleanest follower, and I can rest in that. And I love Him that way, too." – Jerry Dunavin, as told to Jenny Pope