Investing in Students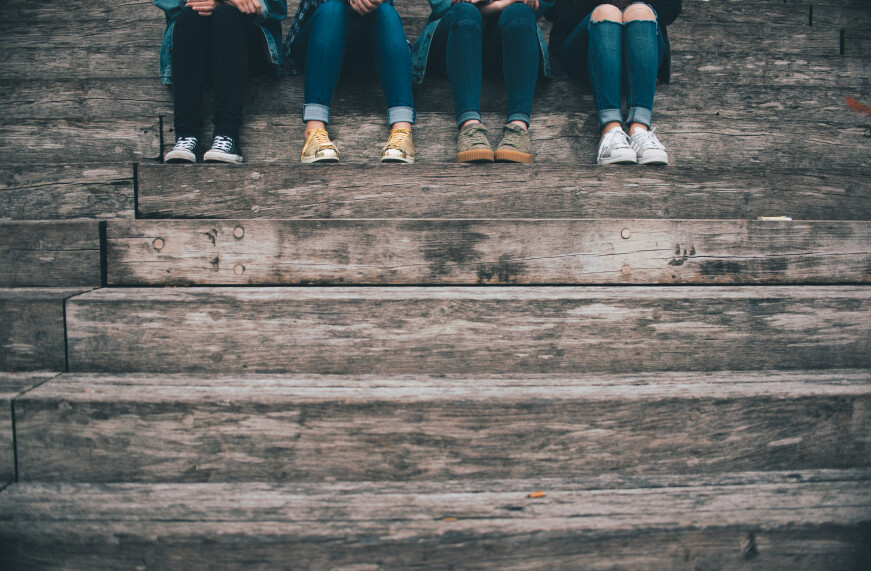 What did you do with your free time in your pre-teen and teenage years? Did you work a job or help around the house? Maybe you spent that time with friends playing and exploring? When I was a teenager (admittedly not that long ago), I spent my free time doing homework, cheering and playing at sporting events, mowing grass, fishing and going on adventures with my family. Last weekend I got to be a teenager again, with all the same energy and joy of those young years but with a different focus.
Over the last three days teenagers from our church have invested their time into growing spiritually and relationally (and hopefully in maturity, too, but with me leading that is never a guarantee). They sat through Bible studies, shared triumphs and struggles in small groups, played games with abandon and ministered to families in two different apartment complexes in town. I am constantly blown away by the desire of these students to know what it means to live out their lives as followers of Christ. Their eyes are always watching for guidance in this, and our church banded together as a whole to put on a wonderful display for them.
Students from our college ministry chose to forgo time studying, hammocking with friends, and drinking great coffee to pour into these youth. Families from our church opened their homes to welcome these kids in for the weekend and spend time with them. Young adults and senior adults alike gave money to provide scholarships so a few of these students would have the means to attend this weekend's events.
Why do we do this? Why would these students choose to spend their weekends this way? Why would we, as a church, put such time and energy into planning a Disciple Now event for these students? We do it because there is value of youth to the cause of God. We do it because God has made these teens in His image and purposed them to do good works through Christ (Ephesians 2:10, paraphrase).
I have much more to say about how students are the Church. Click here to hear my words from a previous article. More importantly, the Lord has much to say about it. To hear His Word on it, start in Luke 2. 2 Chronicles 34-35 and 1 Timothy 4 are great places to go as well.
Thank you, church, for supporting and loving our teenagers. Thank you for showing them what it means to be the Church. - Jason Simon, Minister to Students