Make Time for God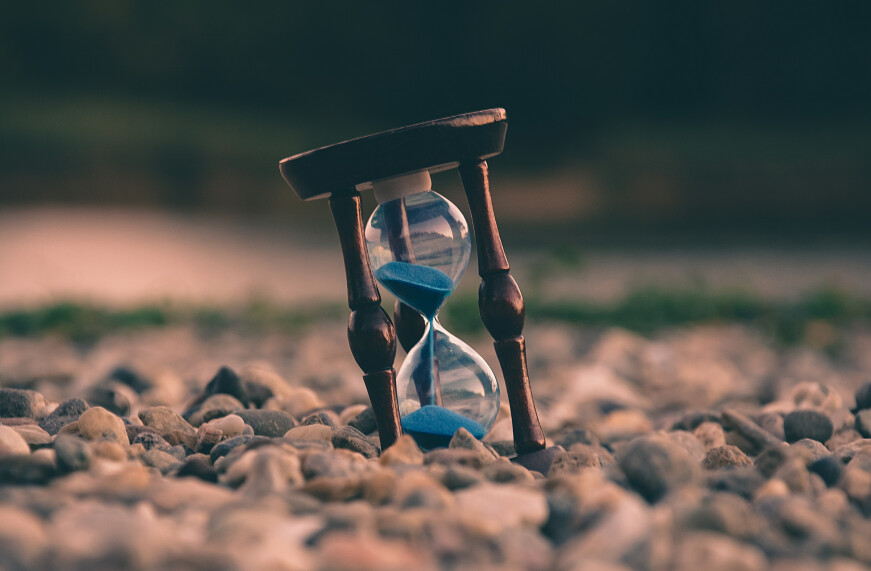 Before Covid hit, I wrote a song in late 2019 with my friend Carl called "Make Time for God". It was inspired by the opening chapter of Proslogion by Anselm of Canterbury (c.1077-1078 AD). Here's an excerpt:
"Come now, insignificant man, leave behind for a time your preoccupations; seclude yourself for a while from your disquieting thoughts. Turn aside now from heavy cares, and set aside your wearisome tasks. Make time for God, and rest a while in Him. Enter into the inner chamber of your mind; shut out everything except God and what is of aid to you in seeking Him; after closing the chamber door, seek Him out. …Speak now, my whole heart; speak now to God: I seek Your countenance; Your countenance, Lord, do I seek. So come now, Lord my God, teach my heart where and how to seek You, where and how to find You."
In the opening line of my song I tried to use that same language and capture what Anselm so beautifully said. Here's my lyric:
"Come now, wake your soul to His love again, leave behind your preoccupations, and remind yourself that He cares for you".
Anselm's words spoke to me deeply because that was a very busy time in my life. I was finishing up my masters degree at Southwestern, I was expecting a baby boy, and I was trying to balance my roles of worship minister, husband, student and dad. I loved the idea of laying down my "preoccupations." That word is defined as "a subject or matter that engrosses someone." It is easy to let life engross us with all the things we think are important but aren't.
As we seem to be coming back from this pandemic, let's not become quickly engrossed in insignificant things, but lay down our preoccupations, and as Anselm says, "make time for God."
Looking forward to worshipping with you Sunday! - Matt Bowen, Minister of Worship