'My Chronic Illness Brings Me Closer to God'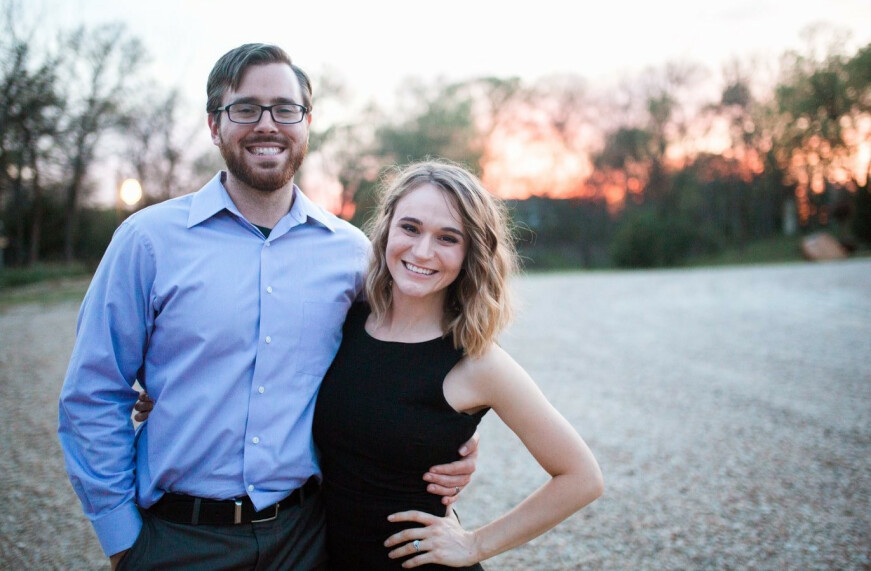 "God has been so gracious and has helped me find ways to deal with my chronic pain. He has shown me that not only does He listen, but He speaks back. His Word is incredibly true. His yoke is easy and His burden is light. I would never have this kind of rest in my soul if I was not a follower of Jesus."- Molly Wooster

"My life was pretty easy before college. I had a great family; loved the sports I was in; had great friends; and made straight As. But in college, when I finally began to understand God's grace and walk with him fully, that's when the trials came.

"Soccer was a huge part of my life, and in a way, it had become a god to me. I found my identity in my athleticism and ability to perform on the field, but I experienced some significant injuries and felt God leading me to quit the team. I knew I might lose my scholarship and worried my parents might be angry. But I was in a lot of pain, and I trusted God knew what He was doing. Now, looking back, I see that He was protecting me because that was when the first symptoms of my illness began.

"I started getting really, really tired, and would sleep all the time. Later came the migraines, muscle pain, skin pain and insomnia. I felt so weak. After months and years of testing, I was finally diagnosed with fibromyalgia, two months after my husband Matt and I were married.

"This illness is chronic, and I live with it every day. I feel its pain with me constantly. There is also a lot of fear that comes with it. Fear of not being able to do the things I want to do or be the person I want to be. But God always points me back to his truth.

"In Philippians 3:7-8, Paul says, 'But whatever were gains to me I now consider loss for the sake of Christ. What is more, I consider everything a loss because of the surpassing worth of knowing Christ Jesus my Lord, for whose sake I have lost all things.' (NIV)

"I went from being an active, energetic and extroverted person to not being able to get out of bed and pleading for my death in the hospital because of a migraine that lasted for 11 hours. So when God brought me to this passage, I could see that all the things I once counted as gain – my athleticism, my energy, being extroverted – I can now count as a loss for the sake of knowing him. Because in sharing Christ's sufferings, I am becoming more like him. And there is a sweetness to it, because I have so much more joy in my heart waiting for my new body and life with Christ in heaven.

"But God has been so gracious and has helped me find ways to deal with my chronic pain. He has shown me that not only does He listen, but he speaks back. His Word is incredibly true. His yoke is easy and his burden is light. I would never have this kind of rest in my soul if I was not a follower of Jesus.

"I want others to see that their identity is not found in their achievements or what they can do. Playing soccer growing up, I was very works-oriented. If I didn't play well, I was benched. This is what the world teaches us, that we have to perform and achieve to be valuable. But God's kingdom isn't like that. Even in my illness, even when I'm stuck in bed, he can use me for his glory. I am His, and my identity is in Him alone.

"God's Word is the most important thing in my life. It's my constant source of help and my armor against false thinking. I am so prone to crazy emotions, and so quick to condemn myself. But when I read God's Word and see how He speaks to His people, how He loves them from the beginning to the end, I see His true character. It's very opposite from the way the world makes Him out to be. He never forsakes us. He's always there." – Molly Wooster, as told to Jenny Pope