Never Stop Learning to Pray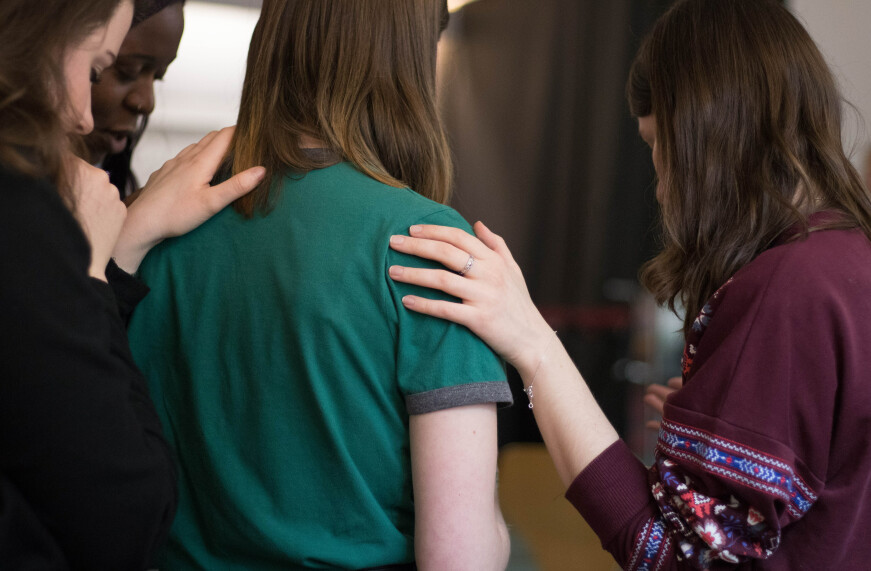 We never stop learning to pray. Our conversations with God change in their tone and language over the seasons. He speaks and we speak. He listens and we listen. Yet we speak and listen differently in different seasons of life.
James 5:13-16 (NCV) says, "Anyone who is having troubles should pray. Anyone who is happy should sing praises. Anyone who is sick should call the church's elders. They should pray for and pour oil on the person in the name of the Lord. And the prayer that is said with faith will make the sick person well; the Lord will heal that person. And if the person has sinned, the sins will be forgiven. Confess your sins to each other and pray for each other so God can heal you. When a believing person prays, great things happen."
Just as other verses in scripture instruct us to pray all the time, this passage teaches us to connect with God in every circumstance. When days grow hard, we reach out to God. Instead of complaining, we talk to God with candor and honesty. When life moves effortlessly in a greased groove, we praise God. These commands could be reversed, telling us to sing when we suffer and to pray when we are cheerful. The same message applies: take it all to God.
When we need help – and this probably happens more often than we admit in our independent, self-sufficient culture – we benefit from corporate prayer. The prayers of others lift us, support us, carry us to the Father and through our tough times. Conversely, we sense a belonging in the family of faith when we pray for others as we know their needs. We need to talk to one another and pray for one another.
Twice in this passage, and in other verses in scripture also, we see the importance of faith when we pray. This bears repeating. God teaches us through scripture to approach Him boldly, with confidence, believing that He hears, listens, cares and answers. "When a believing person prays, great things happen."
How will you pray today? Pray in all circumstances. Pray with others. Pray believing. Then watch what God does. - Kathy Raines, Minister of Administration