New Bible for a New Decade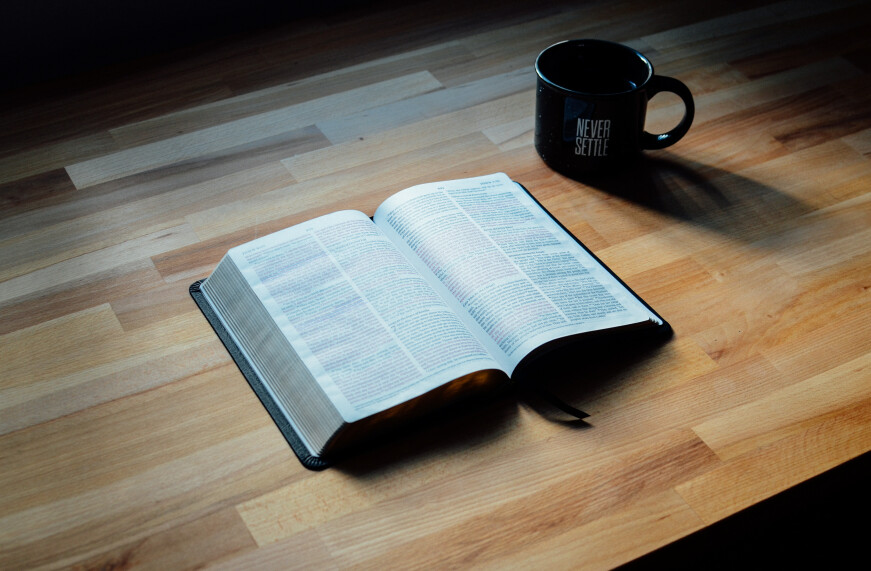 After Christmas this year I retired my old brown Bible. I bought it in 2009 when I started attending the Village Church, Denton. Back then I was studying music at UNT and things seemed to be on the up and up for me. However, I was kind of at a low point in my life spiritually. I remember thinking that this new Bible marked a little bit of new hope for me.
Since then, my brown Bible has been at my side through thick and thin. It has aided me through the last decade. It has been gripped through times of grief and sorrow, like when I lost my brother to cancer in 2011, my grandfather to a stroke in 2016, and my grandmother to an aneurism in 2017. It has been worn week-in and week-out on platforms as calls to worship to inspire my heart, and those I was leading, to respond to God and give him the praise due his name. And it has been there encouraging me, challenging me, and at times frustrating me in my years since I started seminary.
But with the turning of the new decade I reckoned it was time to put "old brown" up on the shelf. In the last few years, the value-leather holding old brown together has been peeling away and the ink on the pages have become fainter. I wish I could say this is due to how much I've read my Bible, but that wouldn't be entirely true. Perhaps that's something I'll aspire towards in the coming decade.
The new Bible I bought is black leather and looks to be made better than old brown. If I dare say, it is a little fancier than old brown too. It's my first Bible with gold edges. When asked how I wanted my name imprinted on the cover, I paused. I considered my full name, but it just didn't feel right. No one calls me Matthew, much less uses my middle name. It may sound silly, but I wanted to use the name my wife, my kids, my family, and my friends call me: Matt. And I suppose God will call me Matt on that day when I meet him too.
A new year, a new decade, a new Bible. Only the Lord knows what this Bible will see me through in the 20's. Hopefully more ups than downs. Either way, it will be at my side – teaching, guiding, instructing, rebuking, and showing me God's heart for myself and this world.
Looking forward to worshipping with you Sunday. -Matt