Rejoice in Life's Surprises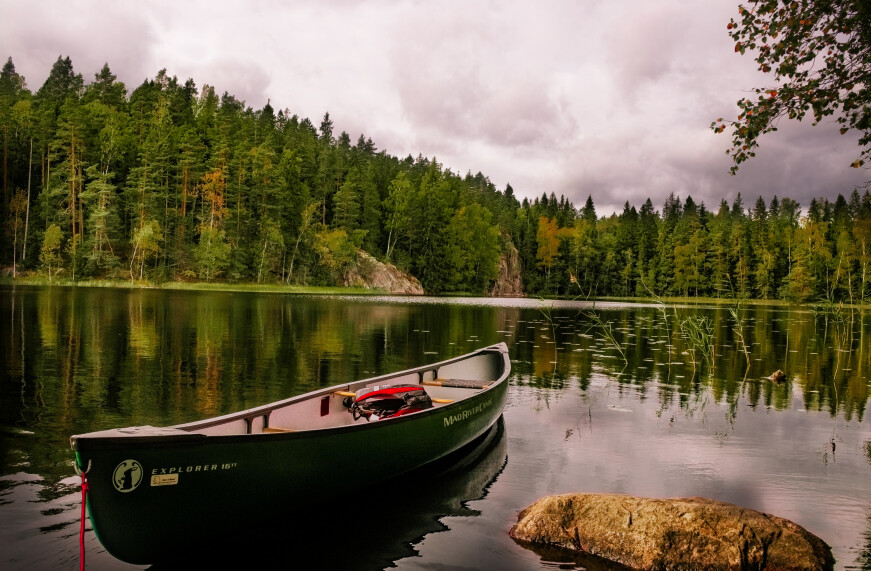 This is the day the Lord has made.
We will rejoice and be glad in it.
Psalm 118:24
We canoed a lot as a family. Almost every summer involved road trips with canoes strapped on top of our van to take them to lakes and rivers where we could play. We paddled and splashed and swam. We prided ourselves in our abilities and we still found ways to test those abilities. I hadn't yet established my "don't do dumb" life rule (see my previous blog post for more on that) but fortunately we survived even our dumbest moments.
The most memorable canoe trip brought an element of surprise. We went to a state park where the river was lined with tall trees and rock walls. The beautiful scenery made our trip even more peaceful. The high water flowed smoothly and quietly with few other people on the river that day. To be honest, we actually got bored after a few miles. Everything felt so easy that we had no sense of adventure.
Then, without warning, the skies opened. Rain poured down on us. It rained so hard that we couldn't see more than a few feet in front of us. We shouted to be heard over the pounding of the rain on the water and the canoe. Bored no more, we laughed loudly in the face of our new river adventure.
The rain surprised us that day. It changed our trip but it certainly didn't ruin it or disappoint us. God does that sometimes too. He changes our circumstances, our strategies and our experiences. We may get a little wet. Life may get a little noisy. But with a little grace and a lot of trust and prayer, we can still rejoice in God's presence even on the most surprising days. - Kathy Raines, Minister of Administration