Showing Radical Love for the Neighbor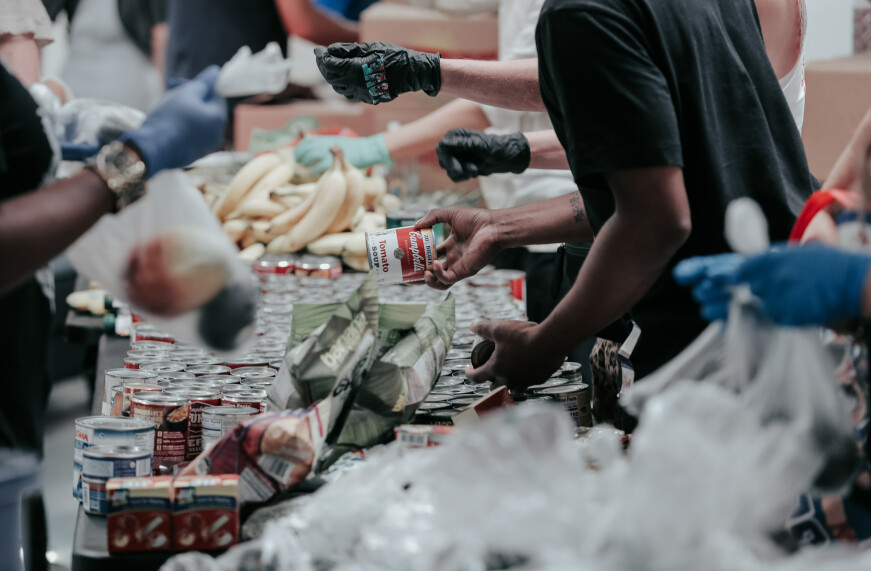 As a child I was taught that the "capital C Church" was the name for the corporate – the global – body of Followers of Jesus. Anyone in the world and throughout history who "calls on the name of the Lord" Jesus Christ as the Son of God is part of the "Church." What an incredible picture that paints of who the Church is. Revelations 7:9 describes the Church as "a great multitude that no one could count, from every nation, tribe, people and language (NIV)."
This is not to be confused with, as I understood it at a young age, the "little c church." A local body of believers, a specific congregation or parish for example, is a "church." This article, for example, will go out to our church, UBC. We send it electronically to members of our congregation. Sometimes you may read an eNews article that moves your heart in such a way that you send it out to other Believers who are not part of our specific church. In that case, you are sending it out to the Church.
Now, everything listed above is true as far as etymological distinction. However, as someone who was raised a believer but not part of the local church, it seemed to me there was a hierarchy among the "little c" "capital C" system. "Obviously," I reasoned, "the 'capital C Church' is more important because it represents a larger swath of people." What I have learned in my young adulthood, though, is that you cannot have one without the other and both have a place biblically. A great example of this recently played out in our youth group. It began with the following message from a high school student.
"Do we have plans for how our youth group can be engaged in helping the Afghan refugees who are beginning to come into the U.S.?"
Ten minutes and a few text threads later and all the youth were invited to show up at our "little c church" before Sunday Bible Study the next morning to pray over Afghanistan, our brothers and sisters making up the "capital C Church" in Afghanistan, and the refugees fleeing the country. We also came up with a tangible plan of collecting items to meet physical needs for the refugees our state will take on. We want everyone to know how much Jesus loves them, but, as my friend Tillie Burgin of Mission Arlington says, "They can't hear us tell them John 3:16 if their stomach is growling in their ears."
This refugee outreach has been completely student driven and focused on showing radical love to the neighbor. It is the church ministering to the Church and the world. And when many "little c churches" come together in unity, as we have seen in our community over the last few weeks, what a picture we paint of the "capital C Church". We are the ones Christ prayed for in John 17. We live out His prophetic and hopeful words. Our unity is evangelistic. Through Christ, the "little c church" is the hope of the community and the "capital C Church" is the hope of the world.
"My prayer is not for them alone. I pray also for those who will believe in me through their message, that all of them may be one, Father, just as you are in me and I am in you. May they also be in us so that the world may believe that you have sent me. I have given them the glory that you gave me, that they may be one as we are one— I in them and you in me—so that they may be brought to complete unity. Then the world will know that you sent me and have loved them even as you have loved me.

"Father, I want those you have given me to be with me where I am, and to see my glory, the glory you have given me because you loved me before the creation of the world. (John 17:20-24 NIV)
May be a people known first by our love and unity (John 13:35, 17:23). - Jason Simon, Minister to Students