Waiting on God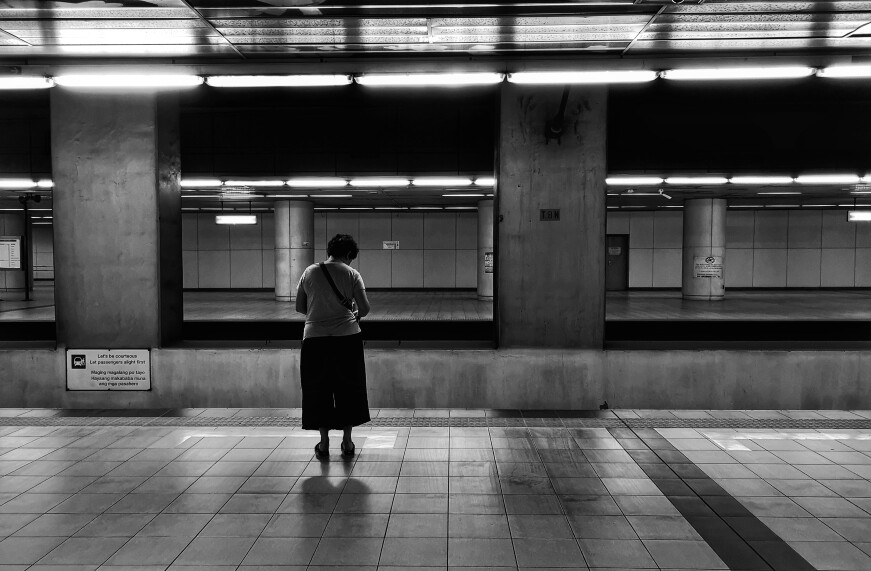 Sometimes I enjoy waiting.
I admit that's not always the case. I remember when I was growing up it seemed we were always waiting on my sister, the last one to be ready to go anywhere. I didn't enjoy that waiting. And I'm not so fond of waiting when I'm waiting for something that makes me nervous or anxious.
Other times, though, waiting feels more like a gift. Waiting often comes when I have no control over a situation, no other option but to wait. If I can recognize and accept that, then I don't mind it so much. It's unfilled time that I didn't expect to have. I can pause, read, think, pray, catch up on messages, complete a small chore or just enjoy the moment.
Accepting that lack of control over a situation is the tricky part. I like to be in control, to know what's coming and have some influence on the outcome. Honestly, though, I just can't control everything. Traffic jam? No control. Weather? Nope. Another person's reaction? Not a chance. When I'm not in control I have to trust. I may have to trust another person or trust a process or trust God. And trusting often involves waiting.
The Bible has scores of verses about waiting and trusting God. One of my favorites is Proverbs 3:5-6. "Trust in the Lord with all your heart, and do not lean on your own understanding. In all your ways acknowledge him, and he will make straight your paths." These verses tell me I don't have to know or understand or control everything. I don't have to blaze any new trails on my own. What I do have to do is recognize God and trust him.
And wait expectantly.
I like that.