We Miss You Church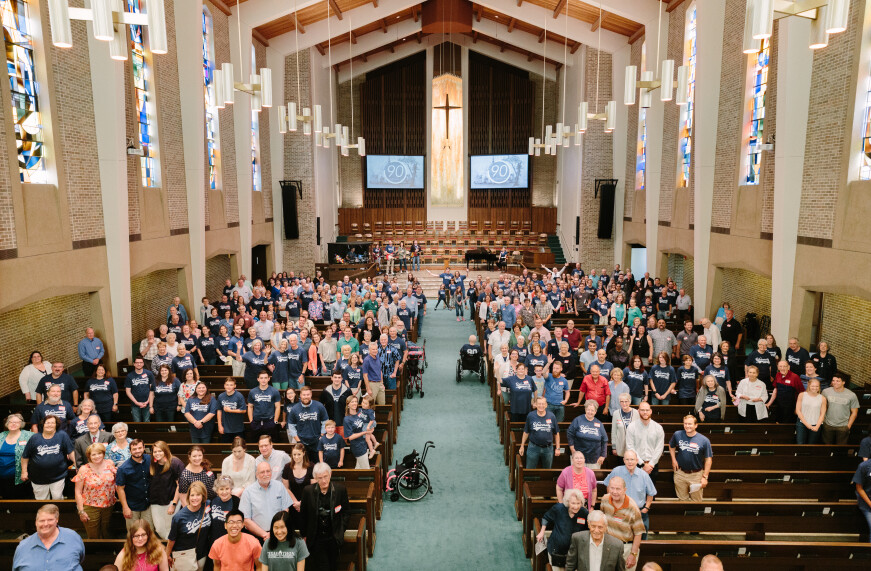 Sunday morning is one of my favorite times in the week. I love setting aside the time to reflect upon God's word and sing His praises. However, like all of us, I now experience Sunday mornings in a very different way. We are fortunate to live in a time in history where the technological advances afford us the opportunity to meet virtually. I've heard from many of you, that even in the midst of technical difficulties and the new limitations that require us to adapt, you all have still found Sunday morning to be meaningful. For that I am incredibly grateful. But can I confess something to you? I feel that each and every morning I have a privileged seat that I wish the rest of you could enjoy. For though our sanctuary has to sit empty, each week, we still come in here and turn on the lights and microphones and conduct the service as if the sanctuary were full. That means I get to stand up and sing as the Spirit leads. And the sound of these songs filling this sanctuary is something truly precious to behold. It's a gift that I'm so grateful I get to experience. And yet, as grateful as I am, it is missing a very critical component. Your voice. I miss seeing your face and hearing our voices collectively rise to our Creator. There is no substitute for that sound. There is no technological achievement that can recreate that moment. And it's a moment I miss and one that I am sure you miss as well.
I write this with a whole hearted belief that such a day will come again. I don't know when, but I know it will come. This past week we conducted a survey outlining how services in the future are likely going to look under the social distancing guidelines we've all been asked to follow. There is no doubt that when we reconvene it will not be as we did once before. That said, we will reconvene. It was important for us to paint this picture for you and get a sense of your readiness for this moment. There was a tremendous amount of participation in the survey that assures us the results are a reflection of our church family. In summary, 75% of the responses indicated that reconvening under these new guidelines is too soon for the time being. However, 75% also indicated they will want to reconvene under these guidelines at some point…just not now. We agree with this sentiment and so, for the time being, we will continue to do everything online. We will continue to solicit your feedback in the future as any details and options emerge. Let me reassure you that we will not make any decision without prayerful consideration that takes into account the medical advice of our local leadership. We will maintain your health as a top priority and will reconvene in the Lord's time. Though we don't know when that may be, we do know it will occur.
In the meantime, keep doing what you've been doing. Keep joining us on Sunday mornings virtually. Keep engaging with your neighbors. Continue to serve through one of the many opportunities that allow us to meet the needs of this community. Continue to invest in your relationships with others and your relationship with Christ. It is not a building that unites us but the Spirit of God. And we know the Spirit is at work. While we watch the Spirit work, I pray that we would all continue to move with a longing that creates a compelling hope. A hope that looks forward to the day when our voices will join together once again, to give praise to our God. And more importantly, a hope for the day when those songs don't just fill the time we've allotted on a Sunday morning, but when they fill up each day, forever and ever, as we sing before His throne.
We miss you church. We love you. And we look forward to joining together soon…
In His Time and In His Grace,
Jerimiah