Worship and Prayer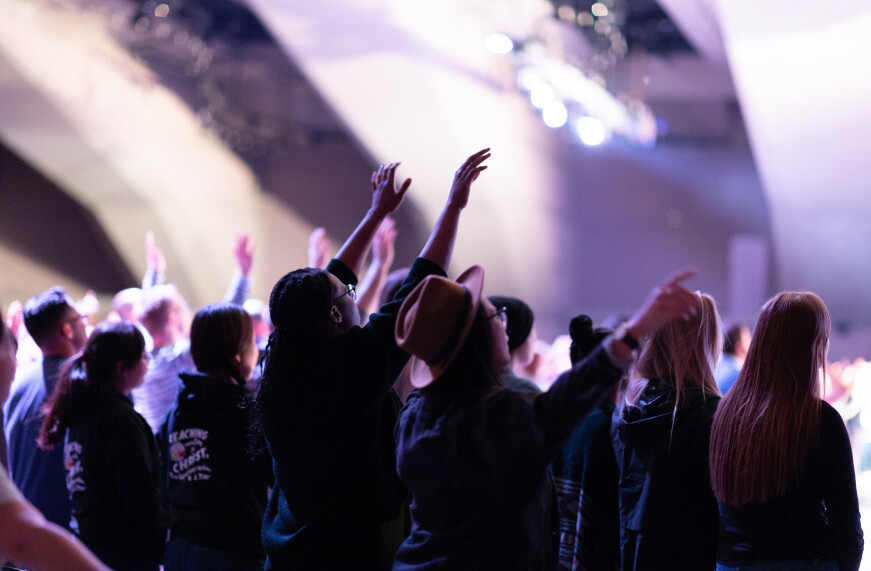 Worship and Prayer. Sometimes I wonder if you can have one without the other. In worship, prayers of praise, hope and lament can ring from the soul. In prayer, conversation with an all-powerful God brings worshippers to humble communion with the utterance of the heart.
As I read the news, my prayers have been heavy and yet... worship lifts my eyes, reminding me of the power and majesty of the one that my petitions lay before. Worship partners with scripture reminding that "His eye is on the sparrow, and He watches over me." The words of the Psalmist direct my prayers and lifts my eyes to the God to whom I pray.
"O God, you are my God; earnestly I seek you; my soul thirsts for you; my flesh faints for you, as in a dry and weary land where there is no water. So I have looked upon you in the sanctuary, beholding your power and glory. Because your steadfast love is better than life, my lips will praise you. So I will bless you as long as I live; in your name I will lift up my hands. My soul will be satisfied as with fat and rich food, and my mouth will praise you with joyful lips, when I remember you upon my bed, and meditate on you in the watches of the night; for you have been my help, and in the shadow of your wings I will sing for joy. My soul clings to you; your right hand upholds me." Psalm 63:1-8
Through His word, He reminds me that in worship and prayer He is the great sustainer:
When courage seems lost, God is the one whose presence can instill perseverance.

When hope is hard to find, God is the one who is trustworthy.

When the nightly hours find me restless, God is the one that brings peace.
God gifts us with an invitation to draw close to Him throughout our day and to walk with Him in all things. As we draw closer to Him, He reveals more of himself, imprinting His image upon our own heart and preparing us for the life experiences before us.
E.M.Bounds reminds us, "God's acquaintance is not made hurriedly. He does not bestow His gifts on the casual or hasty comer and goer. To be much alone with God is the secret of knowing Him and of influence with Him." This continual walk with and dependence upon God opens our eyes to see that He will faithfully lead us throughout our day. This walk allows His peace and joy to be with us at all times – even in challenging moments.
May the days ahead find us spending much time in our conversations with Christ. May we take every moment captive, offering it to the Father for His direction and counsel. May we petition on behalf of others throughout the world who face unexplainable tragedy. May our hearts be continually worshipping, communing and trusting the God of creation. - Caroline Poe